Google Ads & Commerce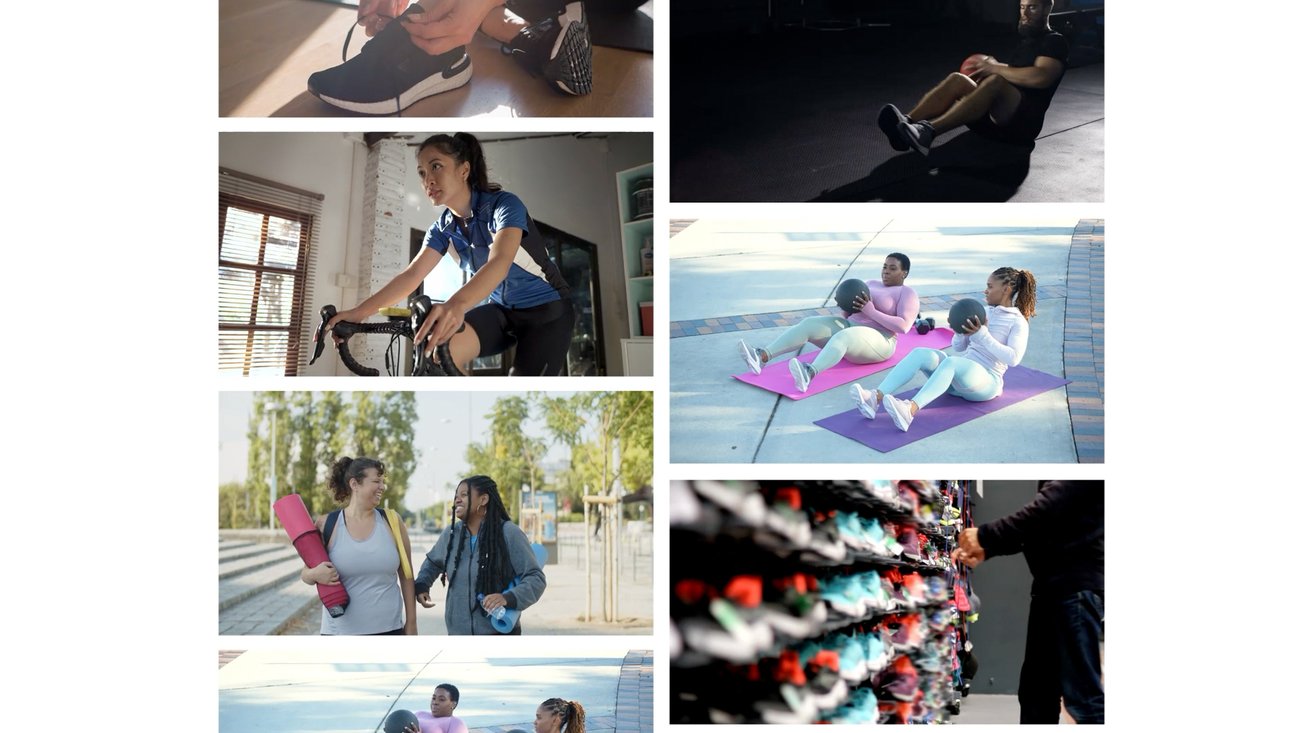 Last year, we introduced a beta version of Ads Creative Studio as a destination for creative and media professionals to make more effective ads at scale. After a successful beta period, the platform is now globally available with more features to help teams collaborate, create and customize display and video ads.
Increase relevance with customized ads
Consumers expect — and prefer — relevant ads: 80% of viewers say they are more open to advertising or branded content relevant to them. But delivering this experience in practice, and at any kind of scale, can be complex and cost prohibitive, especially for video ads. For this reason, many marketers have had to forgo the effectiveness gains that come from highly relevant, customized advertising. That changes with ad customization in Ads Creative Studio.
Now you can create multiple or even hundreds of versions of a single display or video ad. They can be customized for different audiences, locations, languages or contexts. Simply tell us what element of the ad creative — like a product image, superimposed text or sound — you want to set as 'swappable' and provide different versions of that element based on a set of rules you create. The rules include the audiences you want to reach or contexts you want to match.
For example, you might make a rule to change the text overlay on your video creative based on whether your audience is in the market for cold-weather gear or warm-weather travel. We'll apply the rules quickly to all videos and render the different versions in a matter of minutes. Then, you can create and share a preview that shows every video, along with the rules that apply to that video, with anyone who needs to review it.
These features are available today for video creatives and will soon be launching for display.
Experience easier workflows across all your campaigns
We want to make it easier for media and creative teams to work together and at the same speed. A set of new features ensure that projects made in Ads Creative Studio can be seamlessly shared to all of our media platforms — Google Ads, Display and Video 360 and Campaign Manager 360.
First, you can now export images from the Ads Creative Studio asset library to the Google Ads asset library of any linked account. That means users within Google Ads can easily find those images and use them when assembling creatives for Performance Max campaigns, for example. You can think of the Ads Creative Studio asset library as a single, consolidated home for all creative assets, which you can then share with multiple media accounts for activation.
And second, you can now connect an Ads Creative Studio account to Campaign Manager 360. Ads Creative Studio was already available in beta to Display & Video 360 customers. Today, everyone can upload, manage and export HTML5 creatives directly to either Campaign Manager 360 or Display & Video 360. And, soon, you'll be able to export video creatives as well.
Improve creative effectiveness and efficiency
Ads Creative Studio has helped brands and agencies cut down on time and costs and facilitate collaboration between media and creative teams. Men in Green, a creative agency out of the Netherlands was able to cut its creative production time in half using Ads Creative Studio and Display and Video 360. By implementing the platform into its workflow, the agency was able to maintain strict quality control for multiple creative assets while having different designers work on them simultaneously.
PepsiCo wanted to increase associations of the bubly brand with different contexts like house parties, barbecues, sports viewing and more. The company ran an experiment using customized videos built in Ads Creative Studio to see if occasion-specific messages aimed at relevant audiences could drive higher brand lift. PepsiCo found that campaigns with creative showing social gathering and food pairing situations were most effective. The path to customization was smoother and more efficient and, with a single tool, the team was able to standardize processes across functions.
In another instance, General Motors South America wanted to boost brand awareness of the Cruze 5 model. The brand decided to customize beyond the basics and needed to produce 14 unique ads without sacrificing time, budget or resources. Using Ads Creative Studio, the brand reduced costs by 30% and the campaign saw a 56% increase in Google searches for "chevrolet cruze" and a reduction in cost per view of 32% compared to the industry benchmark.
Ads Creative Studio is built to provide full support for creative teams and to enhance collaboration, creative effectiveness and scale. To learn how to get started, visit the Ads Creative Studio Help Center.