Top Growth Marketing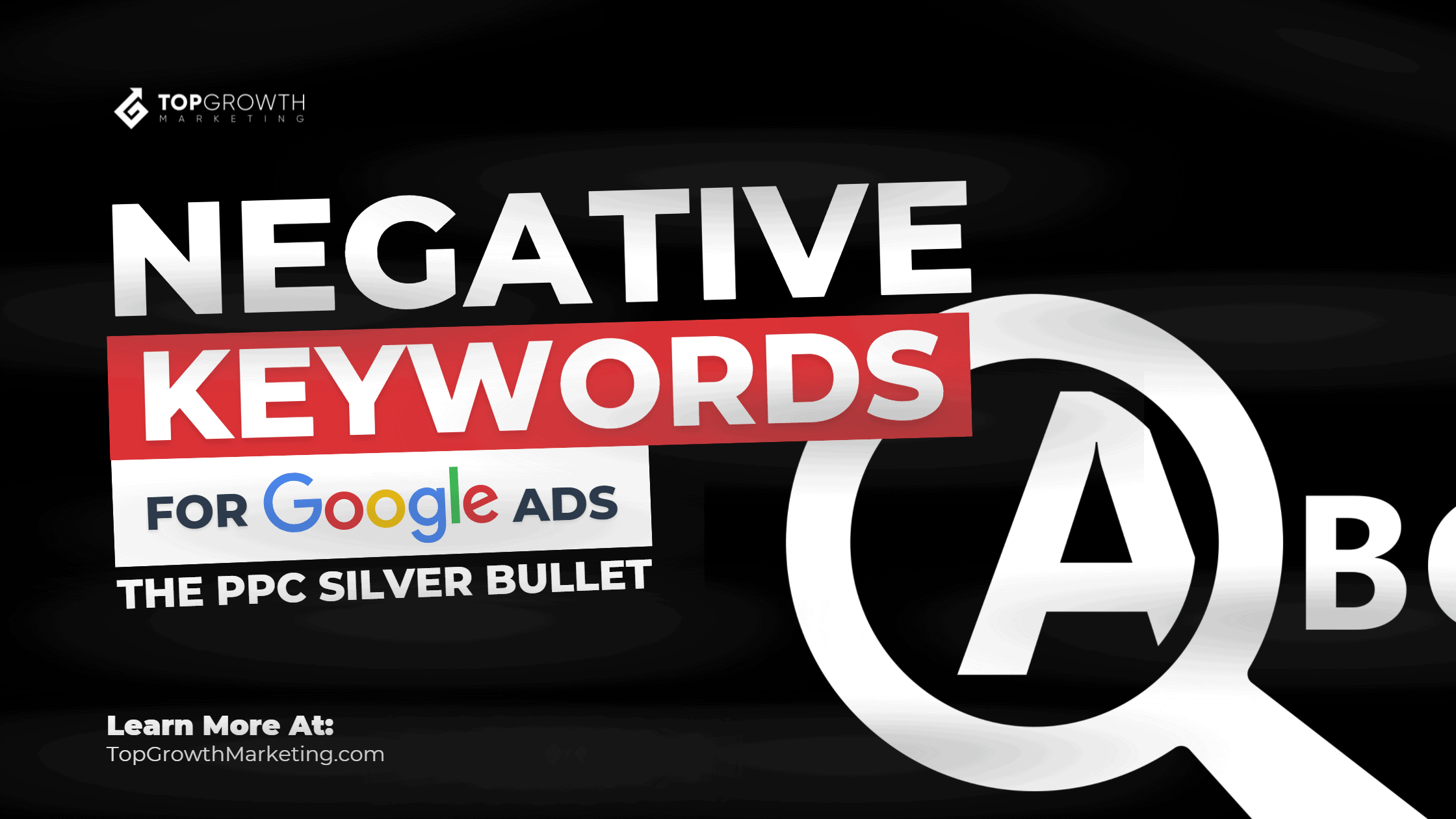 Negative keywords are a powerful way to keep your ads focused on relevant, high-performing search terms. Avoid wasting money on irrelevant traffic by selecting the words that are most likely to trigger your ads.
The post Negative Keywords for Google Ads — Guide and Cheat Sheet With Examples appeared first on Top Growth Marketing - Facebook, Google & Instagram Ad Agency.